Money can't buy you happiness, but it can give you peace of mind.  Giving to charity is a critical component in improving your happiness and wellbeing.
The Shrine relies solely on the support of visitors like you.  Your generous support ensures the continuation of this unique ministry.
We make sure your money matters.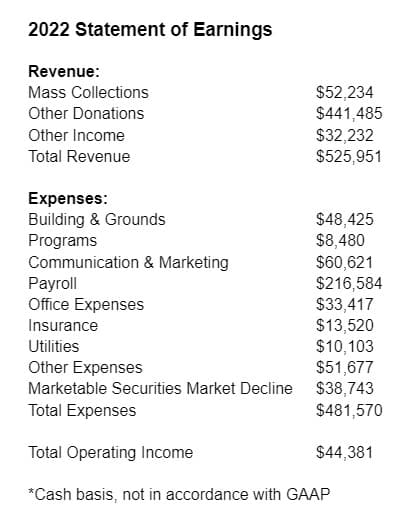 We are thankful for generous financial support from visitors, friends, businesses, the local community and all others who wish to promote the mission of The National Shrine of Mary, Mother of the Church and help us carry forth the celebration of all mothers.