Support the Mothers' Shrine this Giving Tuesday 
This Giving Tuesday, support our mission to promote a true appreciation of motherhood, the preciousness of life, the integrity of the family, and an understanding of the Church community that gives Mary the title of Mother of the Church!
The Mothers' Shrine provides faith-filled and joyful outdoor Eucharistic celebrations, pilgrimages and retreats, a serene and beautiful space for prayer and reflection, and celebrations throughout the year in honor of Mary and motherhood.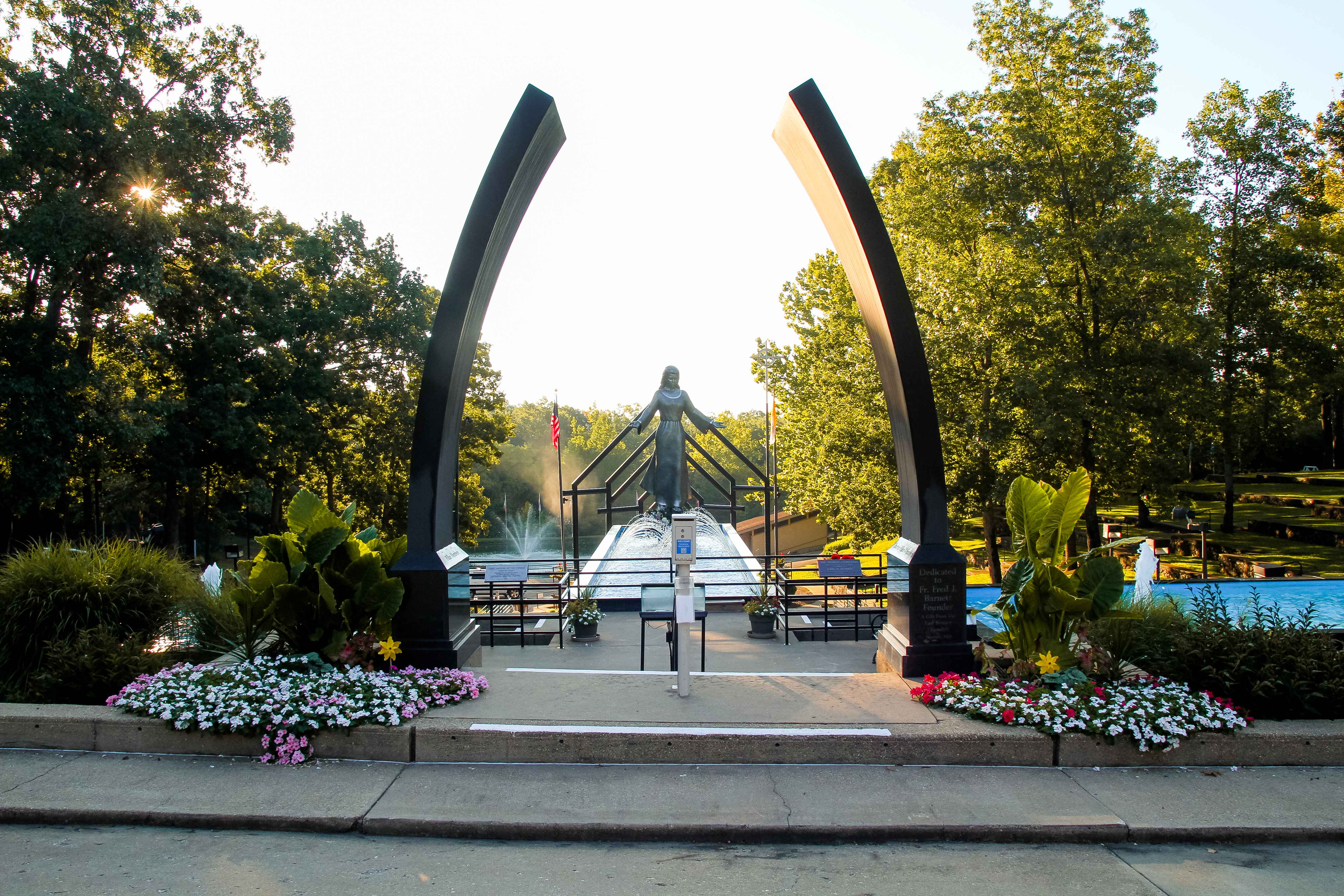 Our Mother's message of hope, love and warmth is more timely than ever today. The National Shrine of Mary, Mother of the Church is committed to bringing this urgent message across the United States.
We would love your help!
Our faith calls us to fulfill the requests of Our Heavenly Mother: To bring peace to the world and salvation of souls, through devotion to Her Immaculate Heart. Mothers are those who often foster lasting Christian values of love, peace, and joy. Our support of motherhood draws people to Jesus, through Mary.
When you support The National Shrine of Mary, Mother of the Church, your gift will help us accomplish the following timely needs around the Shrine: 
Repair of concrete steps for safety: $30,000
Installation of security cameras: $30,000
Repair of outdoor restrooms for the comfort of our guests: $15,000
Maintenance of the terraced rock walls and seating in the Shrine: $10,000
Maintenance and repair of the fountains that enhance the beauty around the Sculpture: $10,000
Resurfacing of the driving loop: $5,000
Thousands of people visit the Mothers' Shrine every year. Your donation will help make their time with us as we celebrate mothers and the Blessed Mother a truly spiritual and enriching experience. These moments are life-changing for many!
Please consider a gift to The National Shrine of Mary, Mother of the Church today. Use the secure form below to make your gift.
May God bless you for your support and generosity!
Fr. John Schmitz,
Rector