Many faiths venerate relics of a person recognized for their holiness. The earliest Christian writers wrote of the practice of honoring the dead with special care and veneration; it is a means for us to overcome the abstract and connect with the holy. The physical presence of relics reminds us of our communion with all the saints who intercede for the faithful here on Earth and that our faith rests on the faith of our ancestors who have gone before us.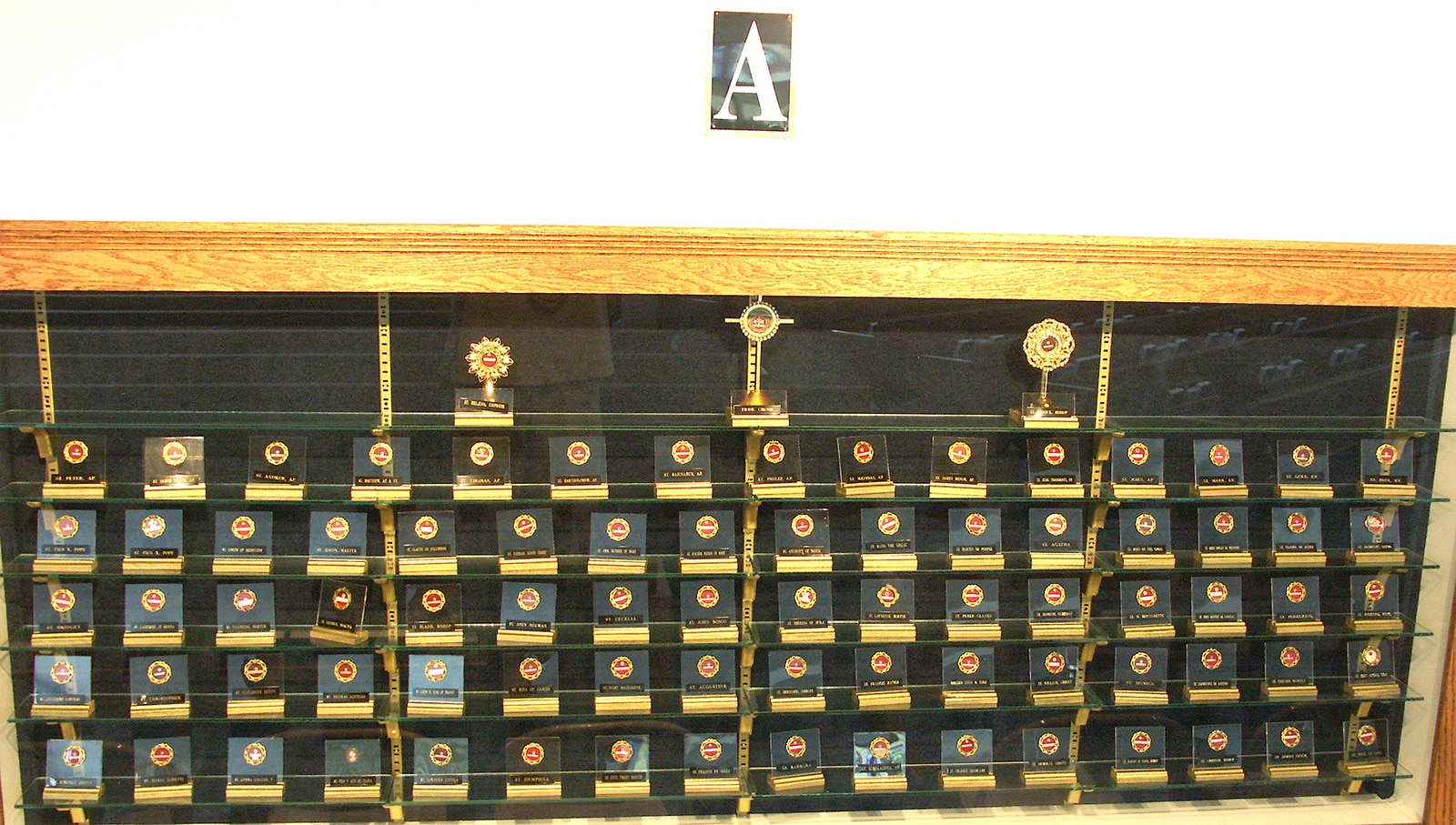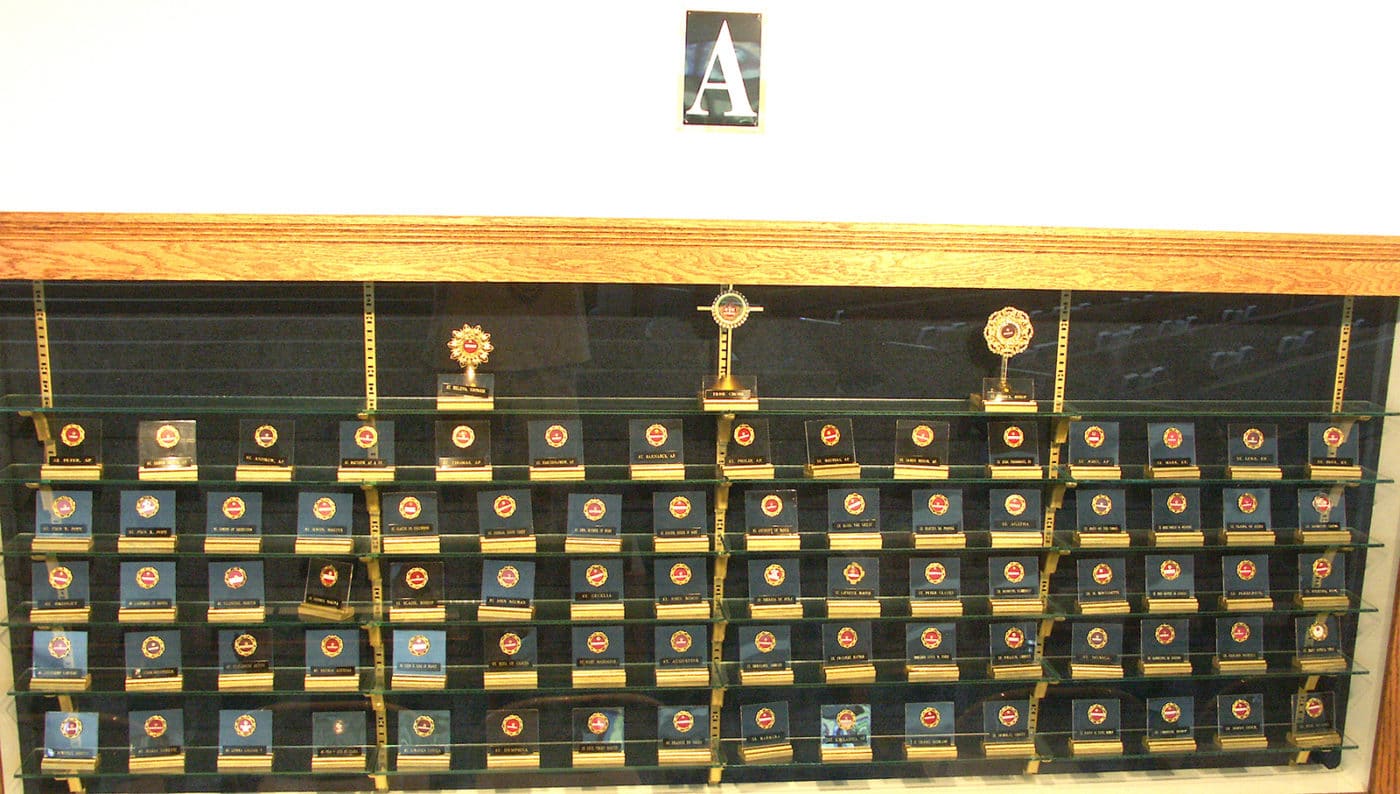 The relics at Mothers' Shrine were donated by the family of Margaret Mary Swanson in her memory. A few notable relics are one from the True Cross, one from the Holy Shroud and one from the Crown of Thorns. Certificates of authenticity are on file for each of the relics. Parishioner Bill Lund built the oak cases to house the relics and Bob O'Bryan made the Plexiglas holders for each relic.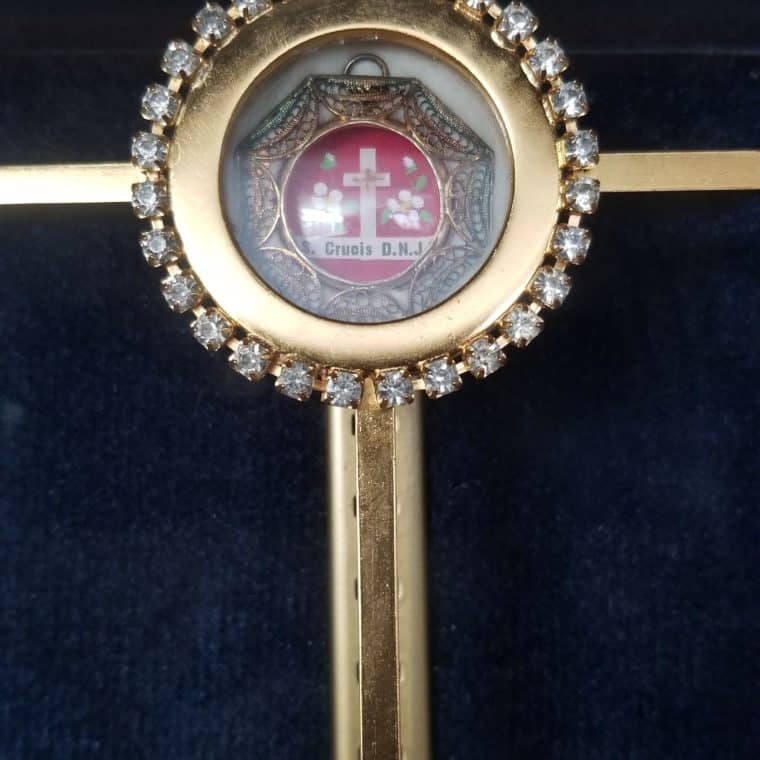 An authentic relic of the Cross of Christ.