Mary's Helpers: Jim & Belva Gerke
Jim and Belva Gerke have been faithful Shrine volunteers "since the stakes were posted for construction to begin," as Jim recalls his involvement. The couple have helped prepare for Sunday morning summer Masses since the beginning.
Often along with her granddaughters, Belva continues to serve as a greeter. Grandson Drake often assists Jim getting the grounds and altar ready and taking up the collection. Jim coordinates a field of volunteers needed to park cars and serve as Extraordinary Ministers of Holy Communion and ushers, at times accommodating 1,500 congregants at a single Mass.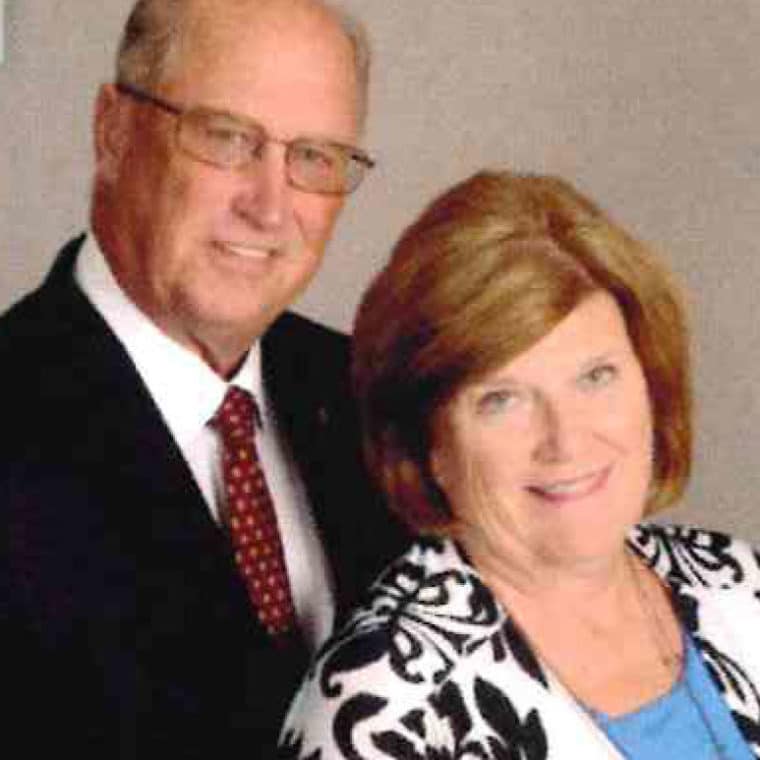 Jim is rarely seen without a shovel or a rake, tools, a truck, helping save time and money on outside contractors. He, along with maintenance staff and many dedicated volunteers, continues to keep the fountains, lights, and speakers in operation. Jim oversaw major restoration of the 30-year-old facilities.

Jim and Belva have graciously opened their home to welcome new board members and staff. Both Jim and Belva are also active in St. Patrick Parish activities, including the Knights of Columbus Mary, Mother of the Church Council 10381.

When you are at the Shrine this summer, thank Jim and Belva for their more than 30 years of continuous service!
---
Originally published in the Spring 2023 edition of Reflections, a Newsletter of The National Shrine of Mary, Mother of the Church.