Join us for a special Festival of Lights event!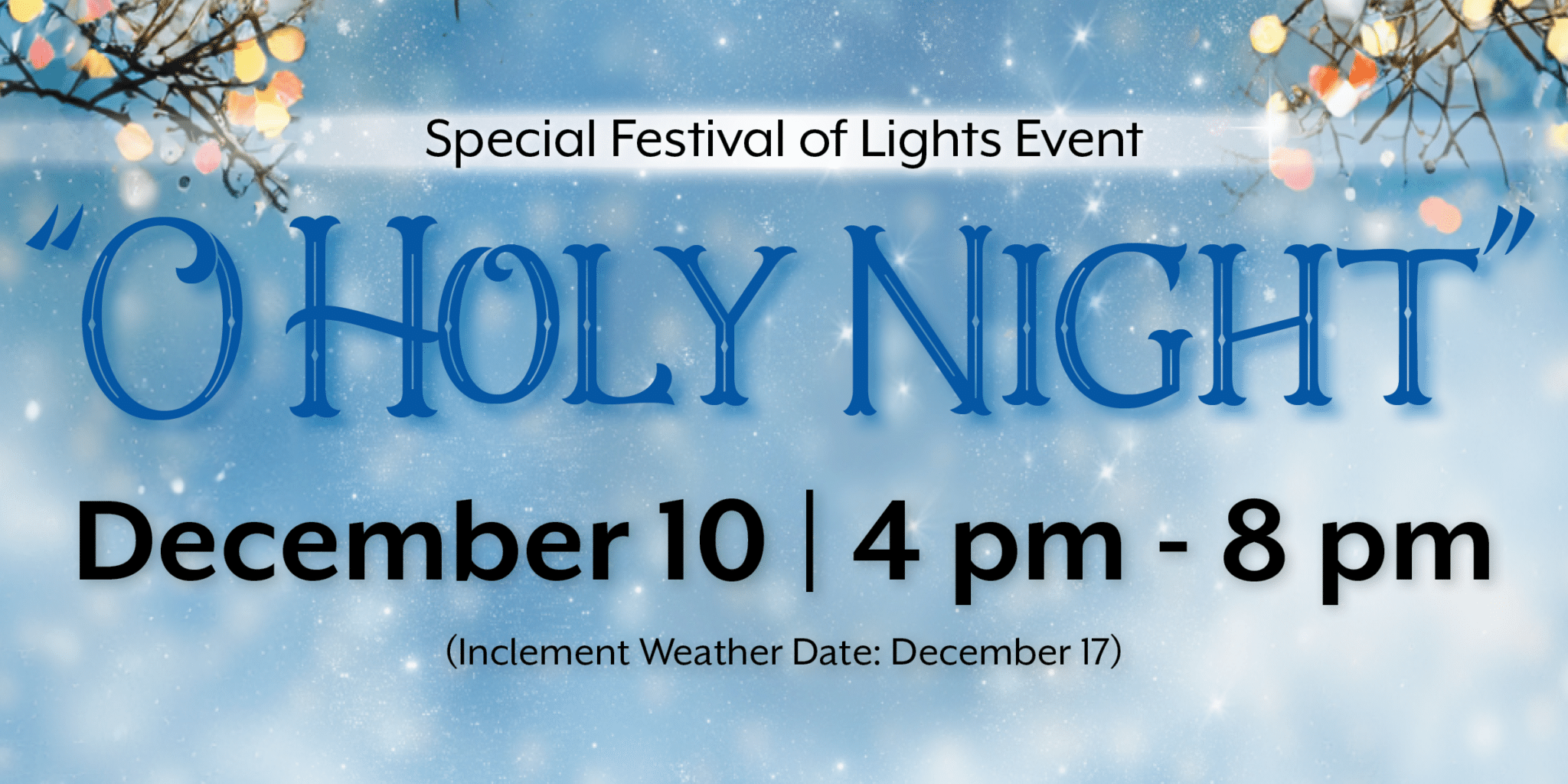 On December 10, 2023 from 4pm – 8pm we will host "O HOLY NIGHT" a celebration featuring a "Living Nativity" with real people and animals.
Refreshments, St. Nicholas, a bonfire and carolers will also brighten the evening! Free admission. All are welcome!
Inclement weather date is December 17.