In the End, My Immaculate Heart will Triumph: Mary's 'Fiat'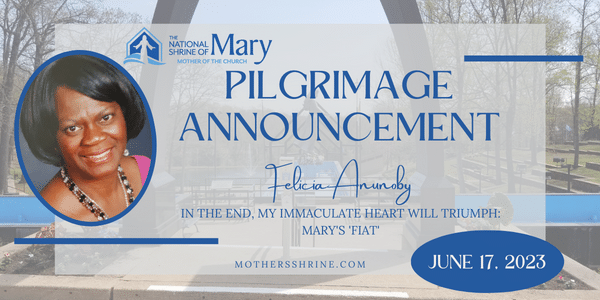 Please join us in welcoming Felicia Anunoby to The Mothers' Shrine for a Pilgrimage on the Feast of the Immaculate Heart of Mary!
Although the Pilgrimage is offered at no charge, we kindly ask for your RSVP by June 14 either using this online form or emailing shrinemothers@gmail.com. Donations are gladly accepted.
Pilgrimage Schedule
10:00 am – Fr. John Schmitz Opening of Pilgrimage with a Prayer
10:15 am – Eucharistic Adoration and opportunities for Reconciliation
11:00 am – Rosary led by Felicia Anunoby and Crowning of Mary
11:20 am – Presentation 1: Introduction to My Journey – Felicia Anunoby
noon – Angelus and Tour of Church and Shrine
12:30 pm – Lunch
1:30 pm – Adoration & Reflection
2:00 pm – Presentation 2: Consecration to the Immaculate Heart – Felicia Anunoby
3:00 pm – Divine Mercy Chaplet
4:30 pm – Mass at St. Patrick Catholic Church
Meet our Speaker: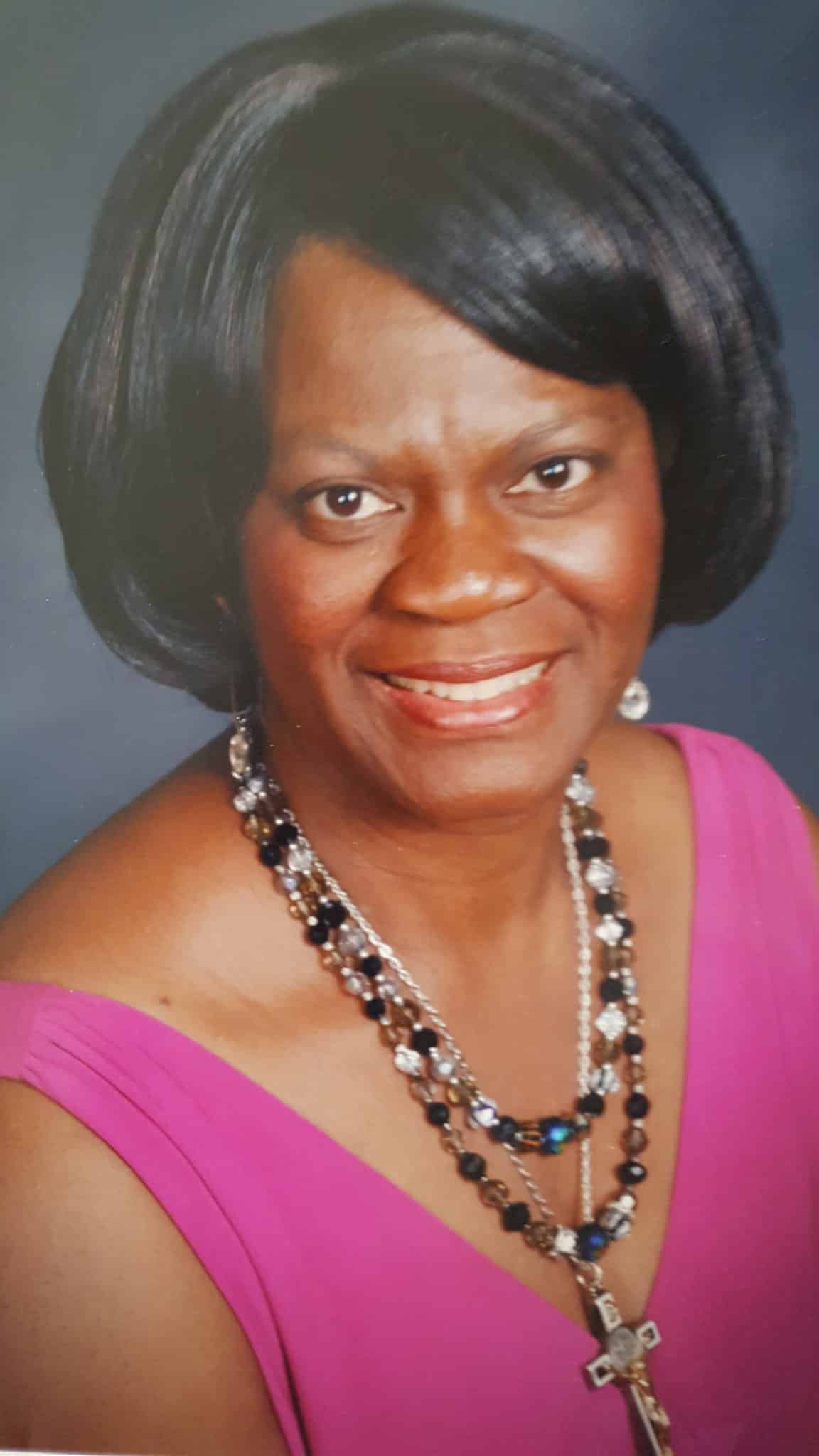 Felicia Anunoby is originally from Nigeria. She relocated from London to Jefferson City over 20 years ago, and has been a parishioner of St Peter Catholic Church ever since. She attributes her experiences of heaven on earth to a providential discovery of a prayer card, "In The End My Immaculate Heart Will Triumph," which led her to the 33 day Consecration to the Immaculate Heart of Mary. This experience became one of the greatest transformations of her life in learning to be obedient and to surrender to the will of God for her life even when it doesn't make any sense. In spite of all odds in her life's challenges, trials and tribulations, she continues to experience peace and joy in the midst of chaos through many hours of adoration in the Blessed Sacrament, daily Mass, and Rosary prayer group meetings on Monday and Thursday evenings, including coffee/cinnamon rolls every Saturday morning following Mass for spiritual upliftment, laughter, and support in our spiritual journey with each other. I would have fallen by the way side without these prayer group members who have stood by my side through all these experiences and have become beacons of light in times of darkness in a scary and lonely world.