From the beginnings of the Mothers' Shrine to today
"And Jesus said, 'If you have a faith the size of a mustard seed, you will say to the mountain, 'move hence to yonder place' and it will move. Nothing will be impossible for you'" (Matthew 17:20). The events that prefaced the completion of the Mothers' Shrine up to its present state are testimonies of faith in God and the veneration of Mary, the Mother of God, by those who were and are part of our history.
March 1984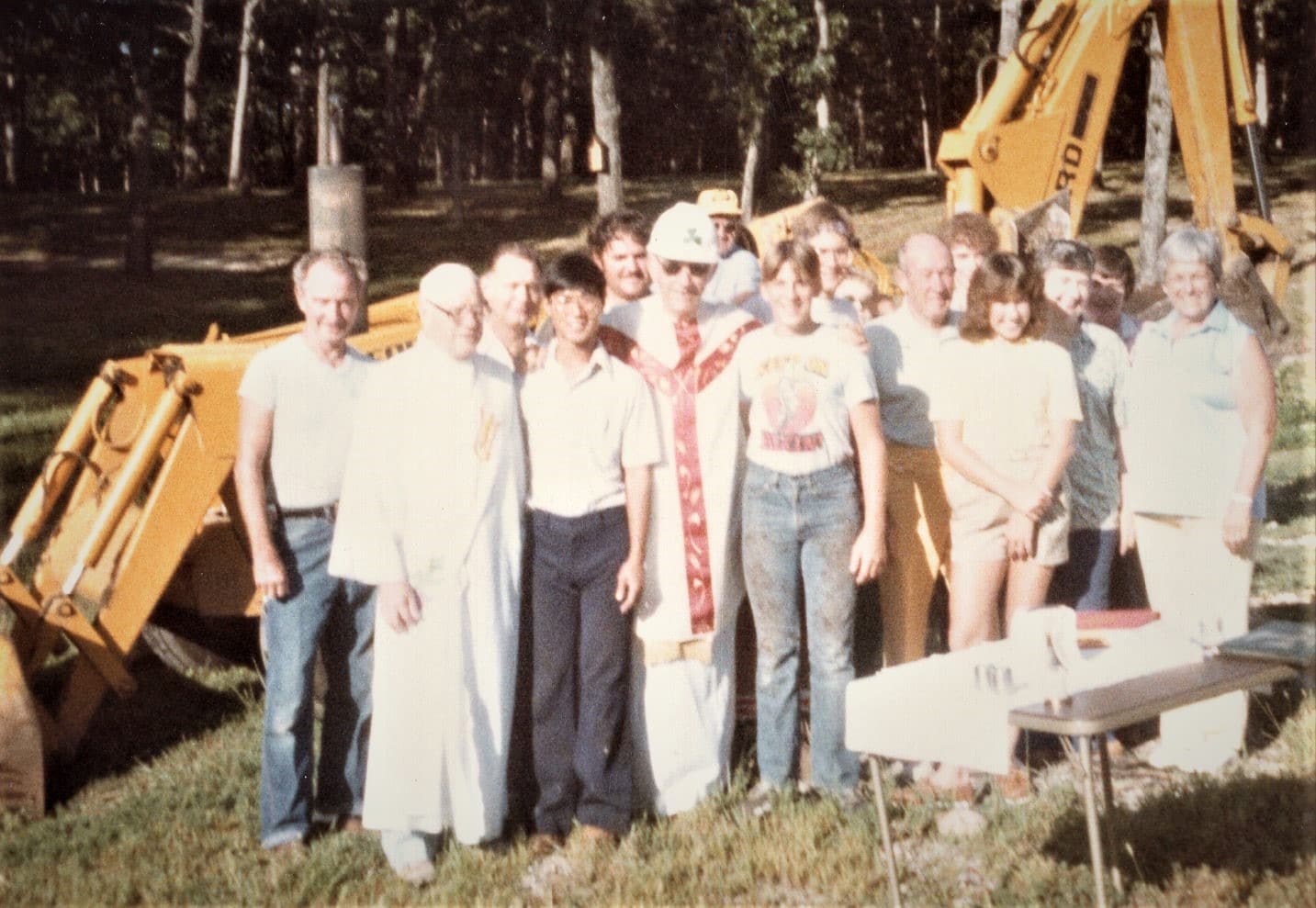 At Mass on the first Friday of March 1984 Father Fred Barnett announced to the parishioners of St. Patrick Catholic Church plans to build a grotto in the ravine near the church to serve the huge crowds coming for Mass in the summer.
June 1985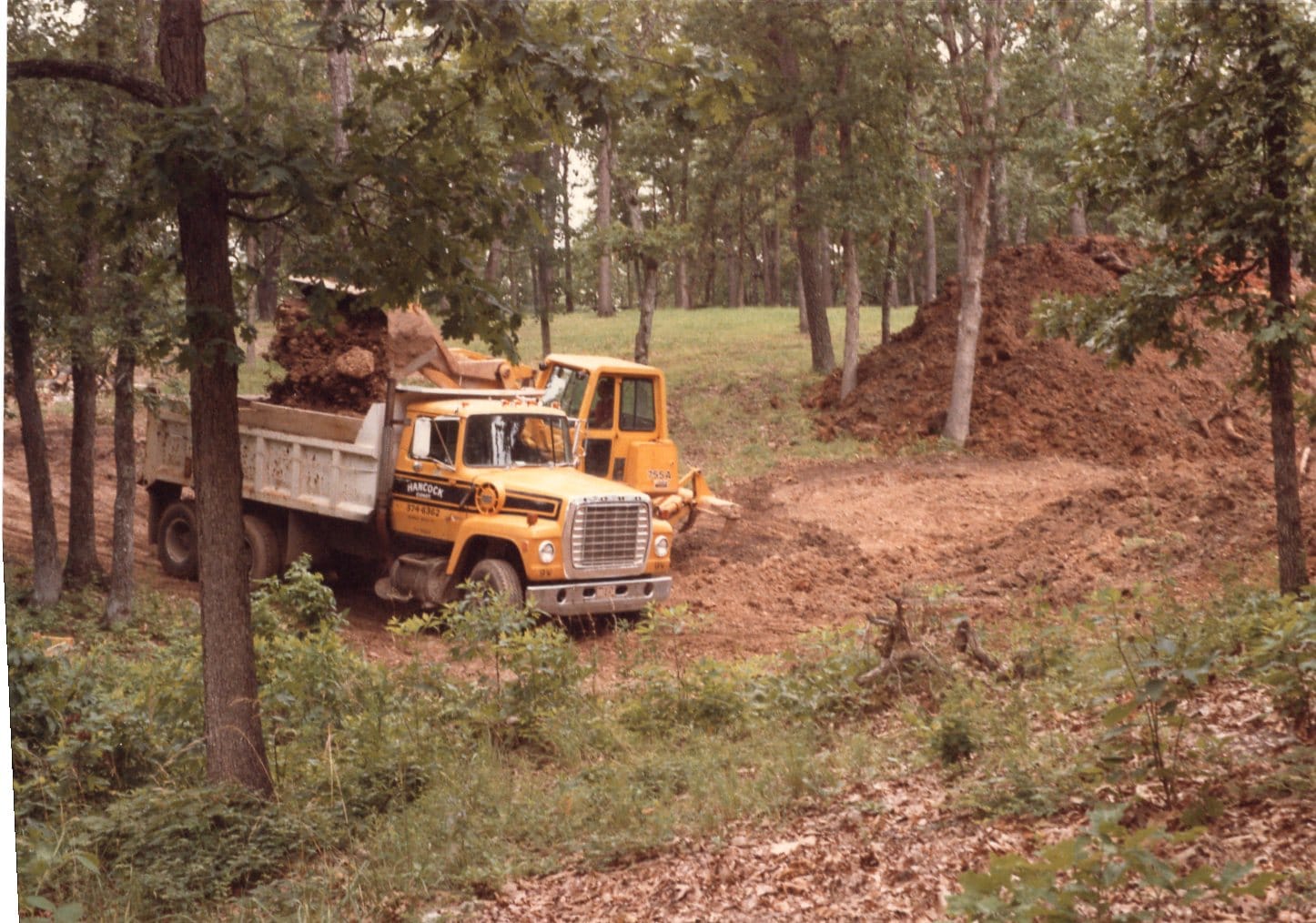 Bulldozers began moving dirt in late June on property originally donated by Rick and Carrie Young.
August 1986
August 15, 1986, on the Feast of the Assumption, the first Mass was held outside.  A rainy day gave way to sunshine with about 200 people attending the Mass. 
August 1988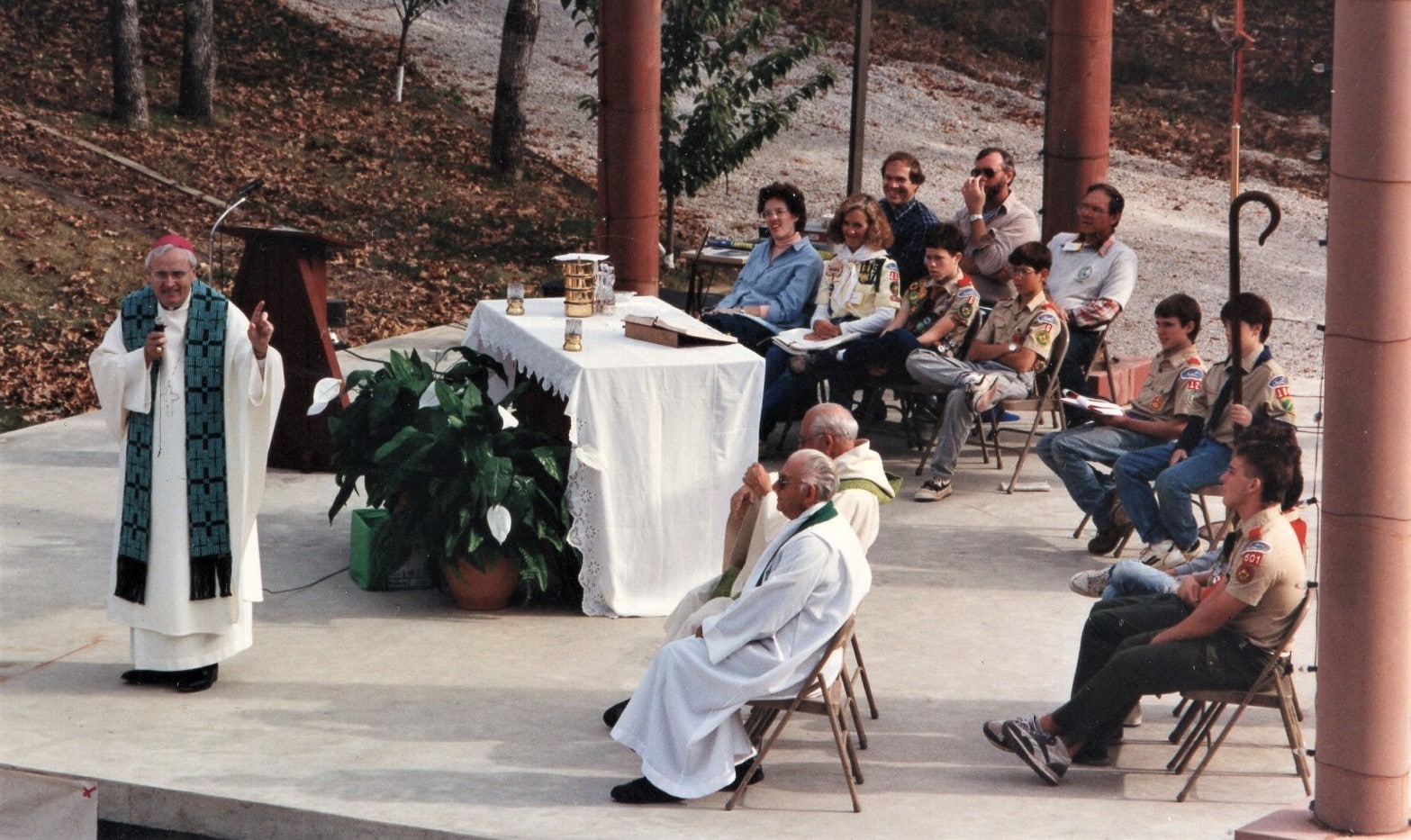 Two years later, on August 15, 1988, Bishop Michael McAuliffe of the Diocese of Jefferson City dedicated the open-air altar to Mary, Mother of the Church.
September 1992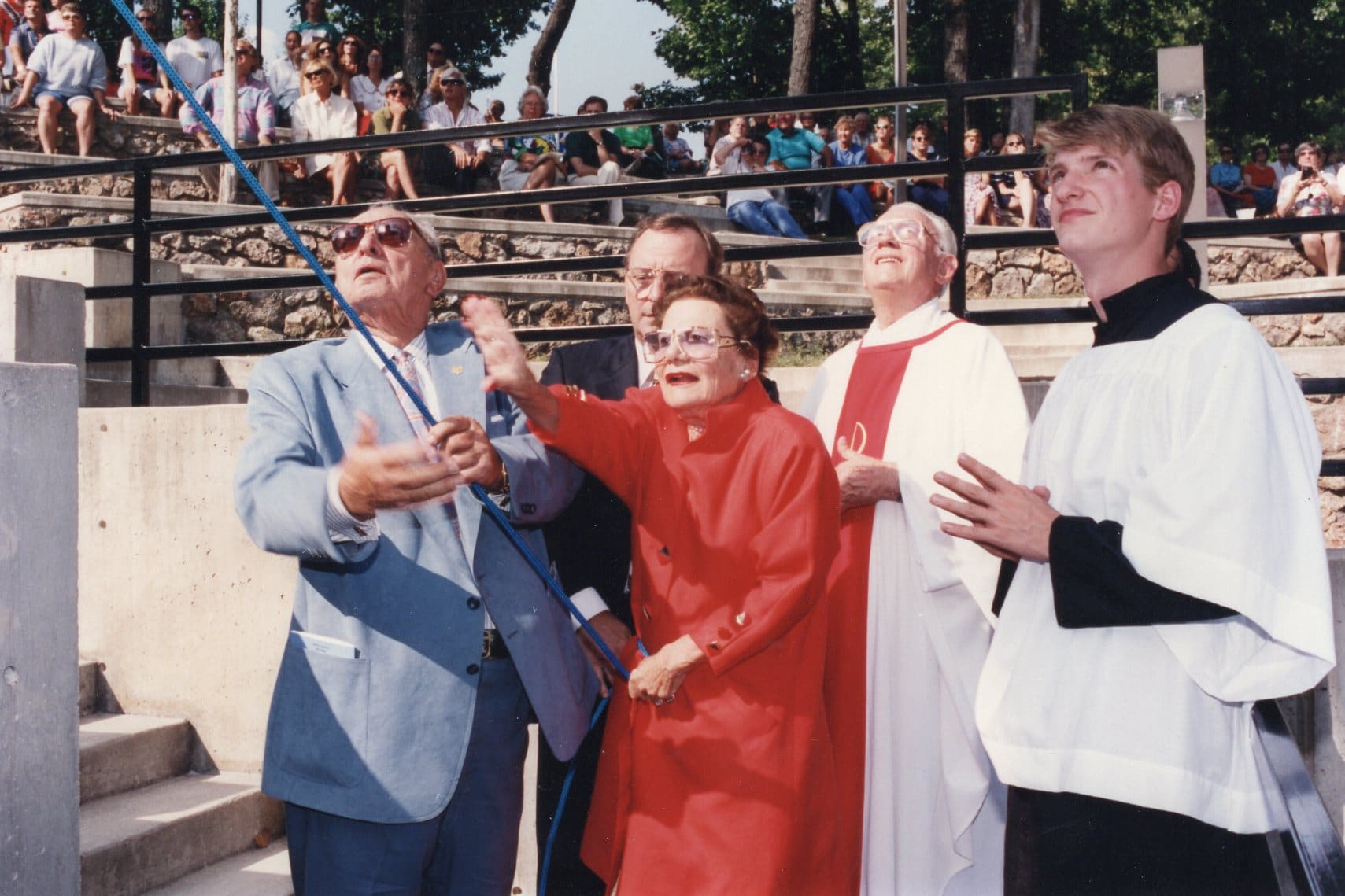 Archbishop James P. Keleher of the Kansas City in Kansas Archdiocese and Bishop McAuliffe presided as the sculpture of Mary, Mother of the Church was unveiled by John and Elaine Fabick on Sept 13, 1992.  
December 1998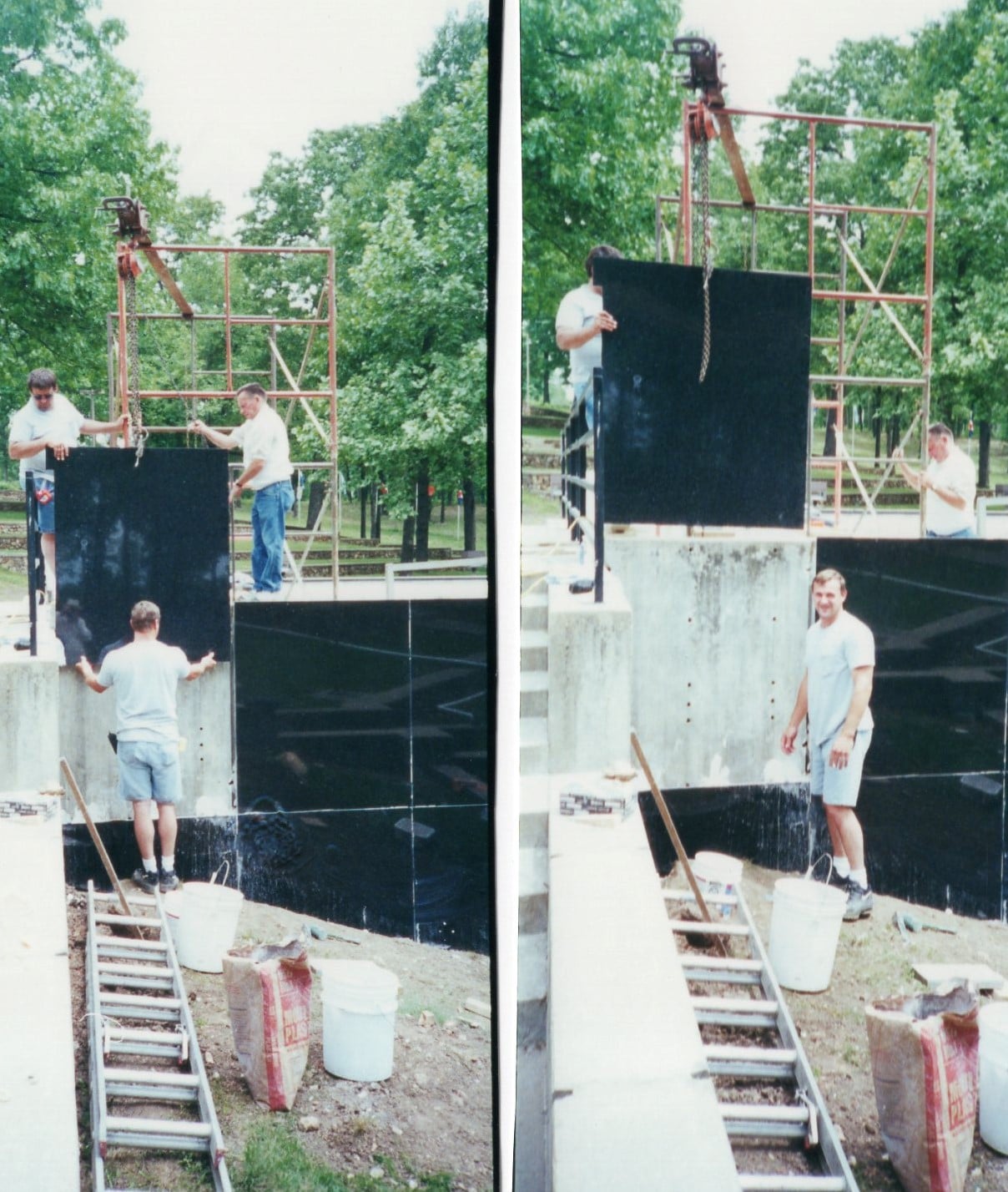 The first granite wall was installed for the Mothers' Wall in December 1998.
April 1999
On April 1, 1999, the first names were engraved on the Mothers' Wall.
Spring 2000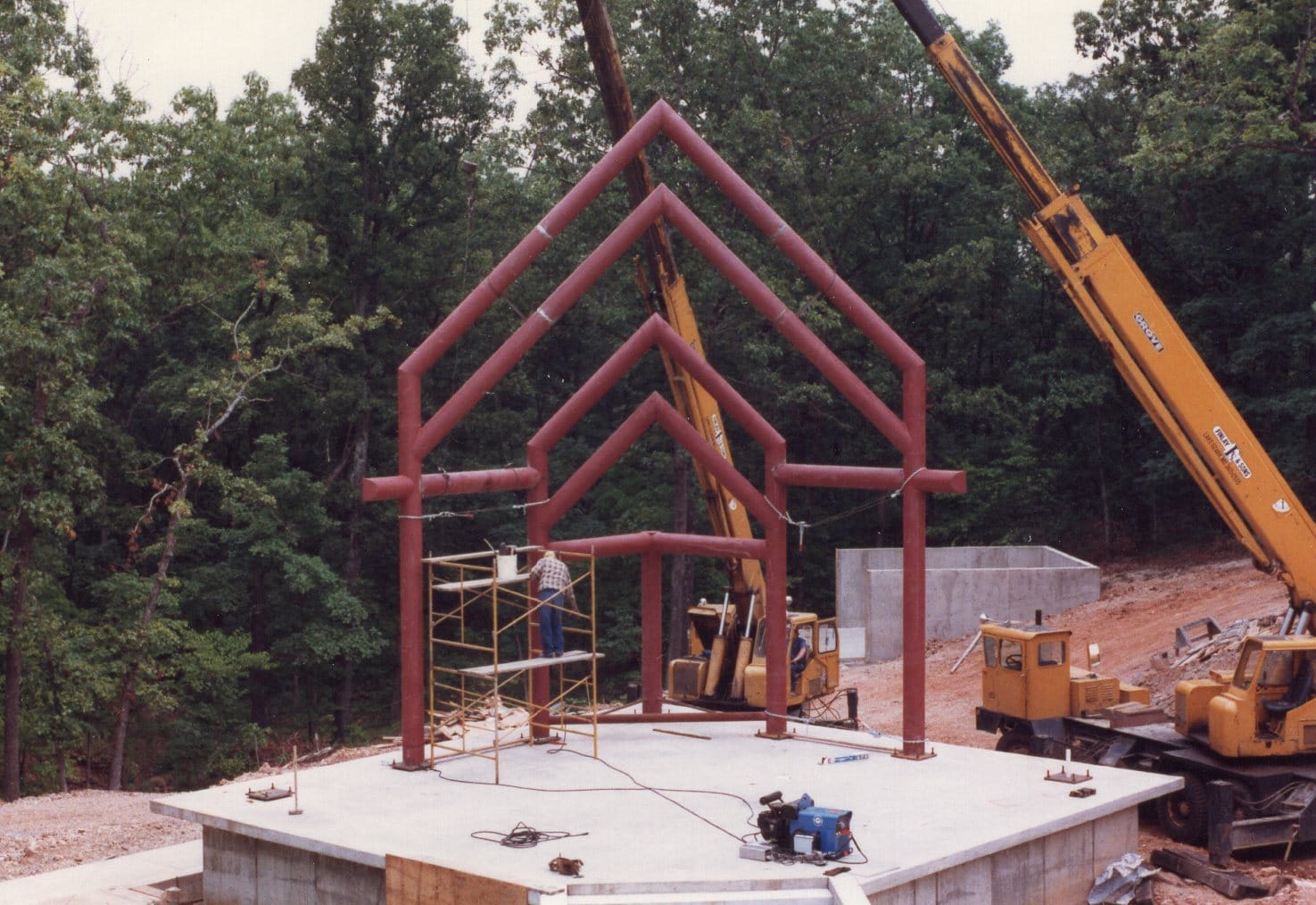 A structure was built for Masses to be held outside.
October 2000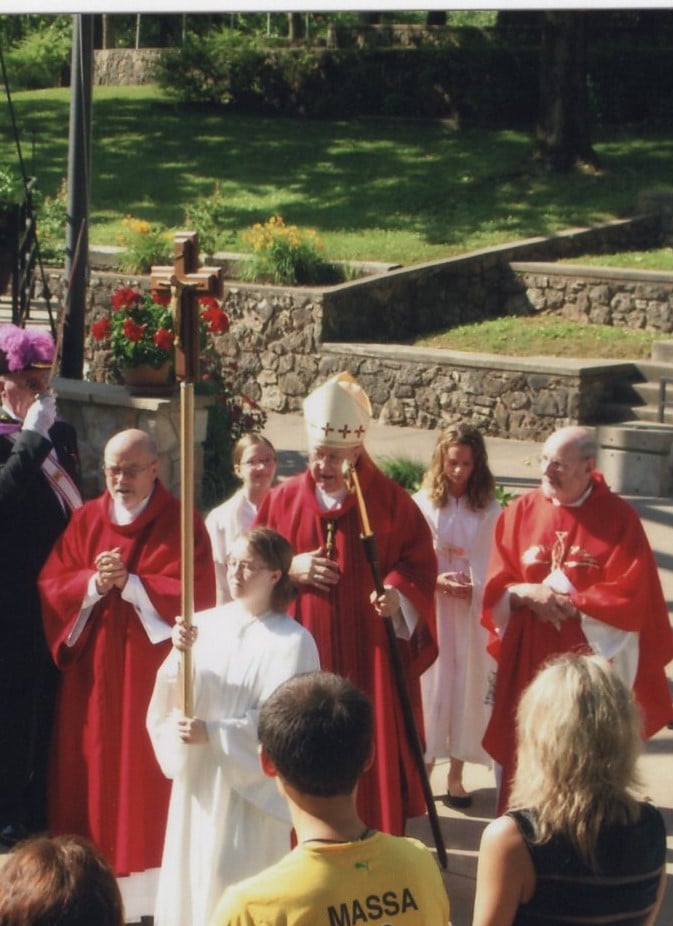 The formal dedication of the Mothers' Wall of Life was October 22, 2000, by Bishop John R. Gaydos, Diocese of Jefferson City.
February 2001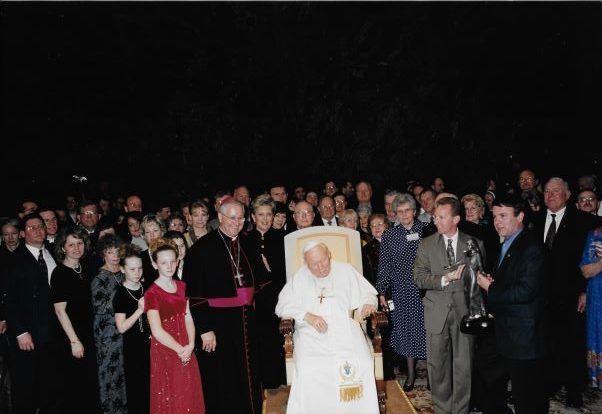 The Board of Directors presented a maquette (scale model) of the sculpture of Mary to Pope John Paul II in Rome on February 14, 2001.
2003
In 2003, Archbishop James P. Keleher, chair of the US Bishops Committee for National Shrines, and Bishop John R. Gaydos of the Diocese of Jefferson City announced that the Mothers' Shrine had been designated as the National Shrine of Mary, Mother of the Church. It is the 16th national shrine designation in the United States.  
March 2018
On March 3, 2018, Pope Francis declared Mary, Mother of the Church as a feast day to be celebrated each year on the Monday after Pentecost.